Implementation and operation of bike sharing system and logistics support for rented bicycles.
The Lille Métropolis has decided to invest in order to increase the share of cycling in the total number of itinerary from 2 to 10% in 2020.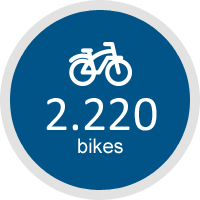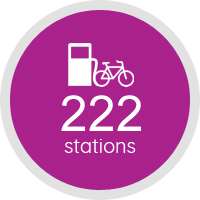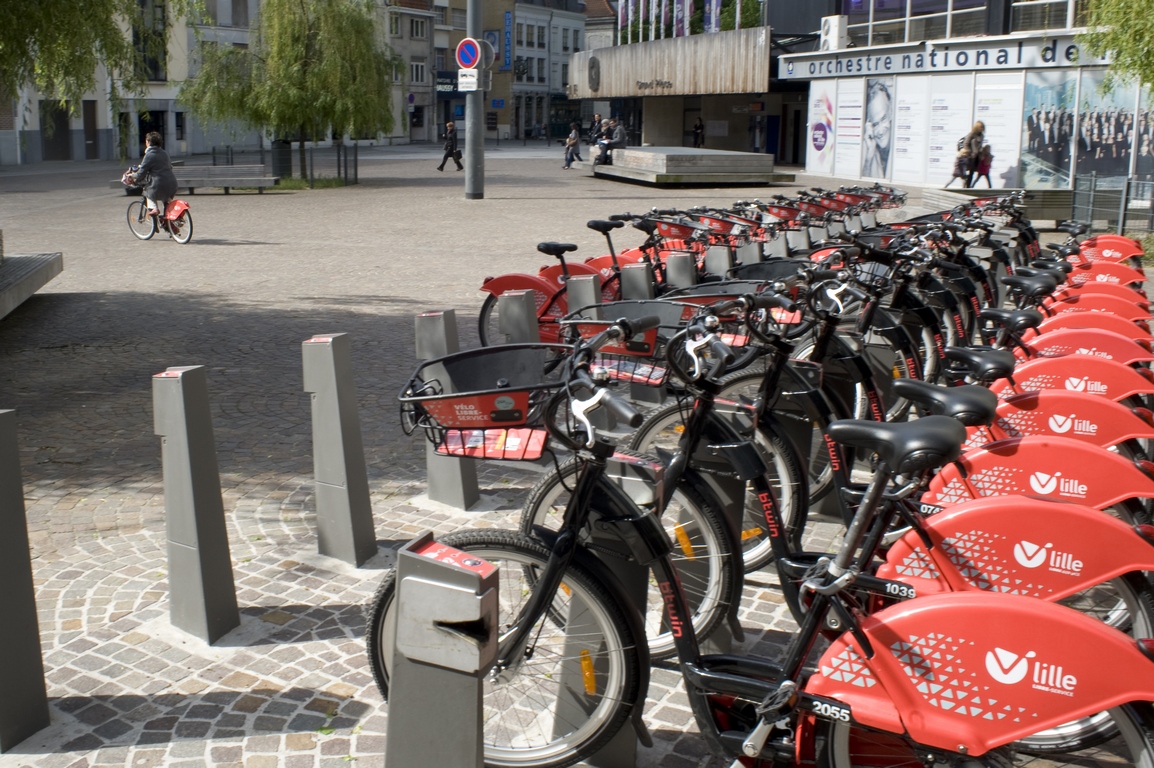 A big network
The V'Lille is our biggest network with the largest number of stations. This network has been created in 4 main steps : first the construction of 110 stations, then 185, 210 and finally 222.
The design of the V'Lille station is different from other Cykleo equipments.
A willingness to boost bicycle use in the urban area
In 2020, 2/3 of journeys in Lille are less than 3 km far. The self-service bike sharing system was the first step to convince the inhabitant to use a bike instead of a car for short distance.
A team of bike experts and technicians

Cykleo's expertise includes the maintenance of all the bikes on the V'Lille network. We guarantee the functionality and good shape of our bikes, as well as the boarded systems of ou stations, with daily interventions.
Cykleo operates :
2,220 conventional bicycle-sharing system
222 self-service stations