Implementation and operation of self-service bicycles and rented bikes.
January 28, 2007; Orléans cities signed the first Cykleo bike sharing system and the 3rd network opened in France.
Nowadays, this contract combines many kind of services from rented bike to bike shelter facilities.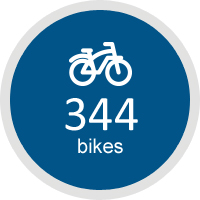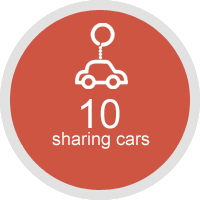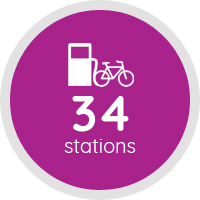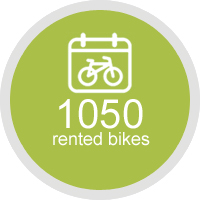 A fast installation
In only 6 months, Cykleo managed to :
construct all the stations
achieve all the civil engineering work.
manage all the work related to the creation of a new bike network : staff recruitment, training, processes development, communication, etc;
An extended service framework
Five years later, as part of the Public Service Delegation won by Keolis, Cykleo is also entrusted with the operation of two new services:
Tao bike : the service leasing bikes
Auto Tao : the service of car sharing including DS3 and C3
In January 2015, Cykleo opens a bike station at the railway station in the heart of the multimodal center of Orleans. This bike station performs the following tasks:
Marketing services
Maintenance of bicycles
Communication on all the Bicycle initiatives
Parking secure bike 24h / 24
A continuous improvement of the system
In 2017, Cykleo provides the new bike with the electric option. A removable battery rented by subscribers will give them the opportunity to rent a bicycle and plug their battery to get electrical assistance.
Cykleo operates:
344 bikes
1050 rented bikes
10 vehicles in car sharing
18 shelters provided on the Agglomeration