Implementation and operation of bicycle-sharing system and logistics management of rented bicycle.
The Metropolis of Rennes find in Cykleo a reliable partner, able to create a bike network adapted to the specificities of its territory.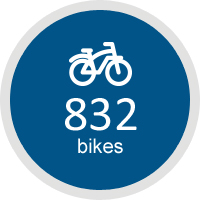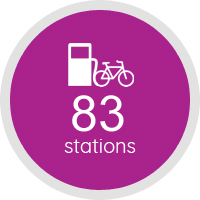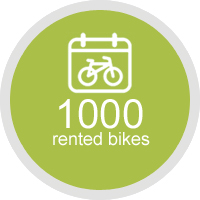 The development of active modes as DNA
Since 1998, Rennes inaugurated the first computerized bicycle-sharing system in France before Paris and La Rochelle.
A successful transition between the old and the new self-service network
In 2009, the city size has changed and need to promote other kind of transportation system, attractive enough to convince car owners to give up their vehicles. The new bike network is composed by : 832 bikes and 83 stations, available 24h / 24 and 7 days a week.
The emphasis on the development of the bicycle rental electric assist
THE vélo STAR rental service is complementary to self-service as subscribers can rent a bike for long periods: 12 or 24 months. On this aspects Cykleo provides a logistical support.
Cykleo operates :
832 bikes
83 self-service stations
rented electrical bikes
To ensure a greatest profitability, THE vélo STAR can support advirtising of local corporates such as Yves Rocher of Giboire.