Construction and maintenance of bike shelter facilities
Free access or secured bike shelters,  bike hoop, double decker or individual boxes, we can provide you any of this equipment and help you design the best design for your bike facilities.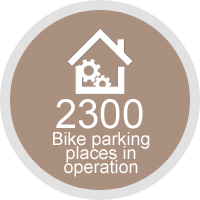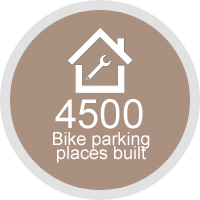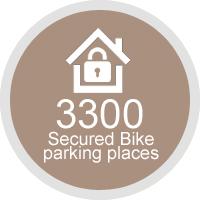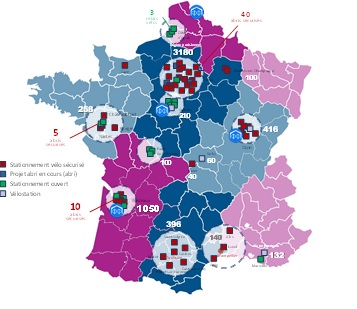 A dedicated team for bike facilities construction project
For each project a dedicated team takes care of:
Technical definition of the project
Feasibility studies and preliminary design
Project monitoring,
Commissioning,
Operations
Final control of the equipment
A strong experience in the design and construction of bike shelter
The STIF, (Paris region transport authorities) has launched a project named Veligo in 2015. The idea of the project was to boost the use of bikes in the Paris Region by constructing bike shelter near Train Stations.
Located close to the railway stations, Véligo shelters are available 7/7 with a "Navigo" card.
Cykleo took care of the construction for 25 bike shelter from the preliminary design, engineering construction, electrical aspects and installation of the equipment inside the bike shelter.
Cykleo has also launched a secure bike shelter construction program on different area along the Nantes-Chateaubriand railway.